What are eBooks?
eBooks are books that are available in digital format.
The are not meant to replace paper books. Instead, eBooks offer a new dimension to the written word, allowing books to be distributed and enjoyed so much more easily. eBooks are ordered online and delivered electronically to your computer. You save money with no shipping and the lowest prices.

eBooks have many features that traditional paper books may be missing:
You can search through the text for a specific word or phrase

You can carry eBooks with you on your mobile device or smartphone

You can shrink or enlarge the text size

You can add digital bookmarks

You get instantaneous delivery

You help the environment by not using paper or requiring packaging
What formats do you offer?
We offer our eBooks in the EPUB format
What is an EPUB File?
A file with the EPUB file extension is an Open Publication Structure eBook file.
The Open Publication Structure eBook format is a popular and freely available eBook standard so most EPUB files you find will probably be of this format.
ePub files can be read by the Apple iPad, Barnes and Noble Nook, Sony Reader, BeBook, Bookeen Cybook v. 2.0, Adobe Digital Editions, Lexcycle Stanza, BookGlutton, AZARDI, Aldiko and WordPlayer on Android and the Mozilla Firefox add-on OpenBerg Lector.
Can I share my books with my friends?
These books have single use license and cannot be shared.
How to read EPub books on your Kindle
To read an epub file on Kindle you need Calibre which is free.
To Start – Download Calibre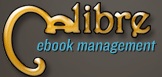 Calibre is an ebook management software program. Install it on your computer where you want to connect your Kindle. Calibre works with Windows, Mac, and Linux.  It will automatically recognize your Kindle when you plug it in and will handle the necessary conversion when you add a EPub to your Kindle.
Installing Calibre is as simple as downloading it and running the setup program, accepting the license, and then clicking install.
The last setup screen, shown below, offers you the option to run Calibre right away. Leave it checked and Calibre will start up.
There is no real need to configure anything further. Click Add Books to add your EPub books to the Calibre management system. Browse to the folder where the books are located and select the books you want, then add them.
Now connect your Kindle device. Once it is recognized you will see a new icon at the top of Calibre called Send to Device. Click to highlight the EPub books you wish to send to your Kindle and click this button.
You will be prompted to Auto-convert the file(s), just click Yes.
You will notice in the bottom-right corner of Calibre it will tell you the status of the jobs being performed. When the number is back to zero you can disconnect your Kindle.
You're done!
It really is that easy and now you can read EPub books on your Kindle. These books will be backed up as the Kindle is backed up.